CCTV allows for the live viewing and recording of video throughout your facility. We offer a wide variety of Cameras, Recording Solutions, Storage, and Networks to create the ideal solution.
Video Management System
We offer a variety of Video Management Systems to meet any budget and/or requirements. Video Management Systems are either embedded on a DVR (digital video recorder) or offered as a software package that can be installed on commercial off the shelf servers. Video Management Systems allow for the viewing of live video, archival of recorded video, and searching of recorded video through a variety of tools.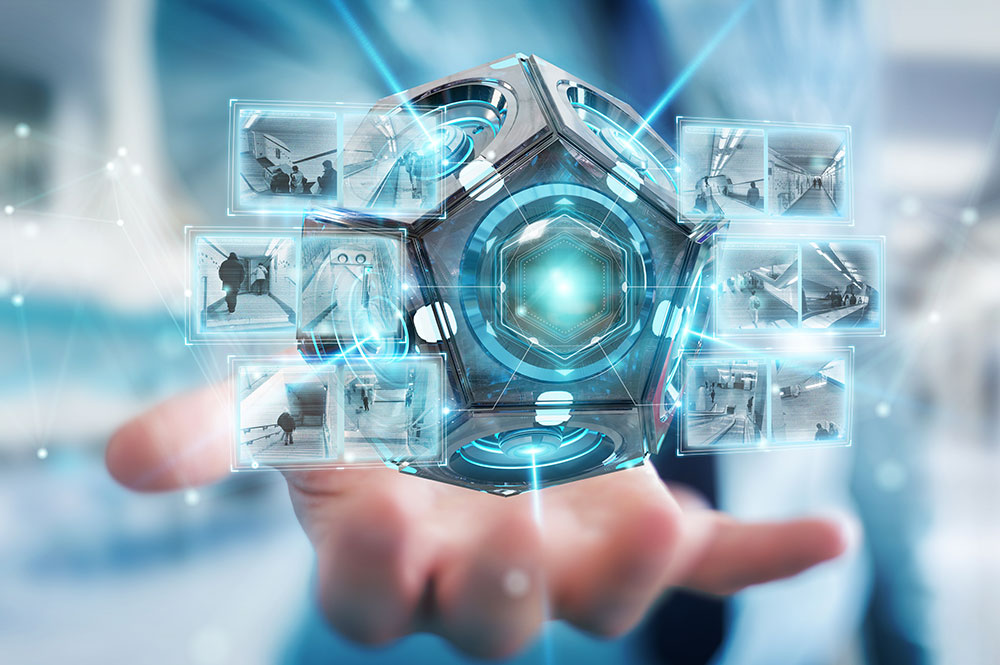 Cameras
Cameras are available in a wide variety in order to provide the correct coverage for the area they are surveilling. From Fixed Cameras, to Pan-Tilt-Zoom, and Thermal Cameras, we can design and provide the best camera for your situation.
Video Storage
With increased resolution and retention of video, server selection is paramount to the reliability of your Video Management System.  We offer a variety of server and storage types as well as redundant and virtualized solutions.
Video Analytics
Analytics is a software package offered as an add-on to Video Management Systems. Analytics can detect objects left behind and stopped vehicles, virtual fence lines, direction, object/people counting, and many others. Newer systems offer artificial intelligence to learn the difference between object types for more accurate detection.
Network Infrastructure
In addition, we can create the Infrastructure that meets the bandwidth needs for today's current high-resolution systems. We design networks, fiber backbones, wireless transmission systems, remote LAN Cabinets as well as the IT Software to manage and secure these networks.
Integration
CCTV can be integrated with Access Control and other systems to provide a unified security solution. CCTV or analytic events can trigger another system, such as Access Control, to perform a specific task (i.e. automatically locking a building down). With so much input available from today's systems, the integration functionality we offer is almost limitless!
View our Partners