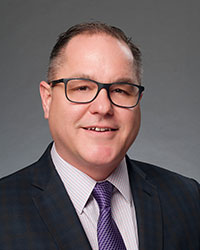 ---
Chief Executive Officer
John A. Petruzzi, Jr., brings 30 years of security industry experience with expertise in leading the business units of fully integrated security service providers and leading high-performing teams in the management of risk-based cyber and physical security services for Fortune 500 companies within the financial services, energy, commercial real estate, and telecommunications sectors. John's top priority is to drive the company's continued growth while never losing focus of our key stakeholders, our employees, and customers – we will drive this by maintaining our legacy of trust and providing the highest quality of service in the industry. John served in the United States Marine Corps as a Non-commissioned Officer and holds the CPP, CISM, and CBCP certifications. John is an active industry volunteer and served as ASIS International's Global Board of Directors President in 2021.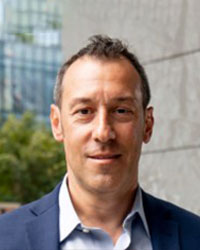 ---
President, Commercial
Responsible for growing top and bottom line, as well as expanding recurring services contracts, John Palumbo brings more than 30 years of construction management and security experience to his role as President of the Commercial element of Unlimited Technology (UT). John is dedicated to building the best company and culture at UT in order to provide value for every stakeholder – from employees to customers and investors. His accomplishments at UT have been demonstrated by the exponential growth in recurring monthly revenue and the expansion of field office locations around the country. Prior to joining our team, John worked for more than 10 years in real estate project management and managed complex security integration projects for some of the most exclusive clients globally.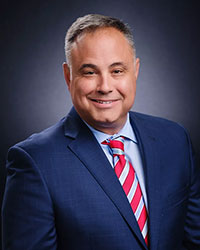 ---
President, Government
Michael Margolis, President of Unlimited Technology's Government Division, boasts more than 25 years of in-depth experience in both physical and cyber security. His career includes work in project management, enterprise network design, high-availability solutions, and critical systems tailored for federal agencies and Fortune 500 companies. With certifications including CISSP and CSEIP and a B.S. in Computer Science from The George Washington University, Michael is a recognized authority in the security and cyber security fields. Together, with the entire Unlimited Technology Government Team, Michael is committed to upholding the company's reputation as a top-tier authority in Government Security and Technology.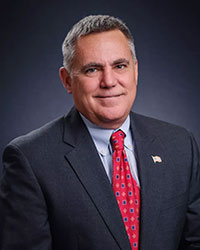 ---
Chief Compliance Officer
An accomplished executive with more than 35 years of experience in corporate governance, finance, project and security program management, network engineering, and systems administration. Alexander co-founded Integrated Security Technologies, Inc. in 1997, which is now the federal security systems integration arm of Unlimited Technology Government. Alexander is responsible for corporate environmental, social, governance, licensing, and contract management. Alexander holds numerous technical certifications in advanced security hardware and information technology systems and a B.A. from the University of Virginia. Alexander has a long track record as an executive manager.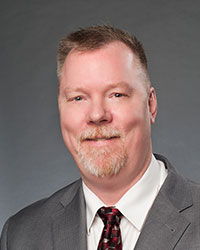 ---
Chief Operating Officer
Daniel Grafton brings 25 years of security industry experience from his previous roles running national operations and strategic accounts for several top five national security integrators.
Dan has an extensive background in all aspects of designing, implementing, and managing electronic security deployments using diverse teams across a national footprint. Dan focuses on driving operational excellence and consistent customer experiences as the company expands its geographic footprint.
Dan has multiple degrees in Physics, Mathematics, and Electrical Engineering and numerous technical and management certifications within the security industry.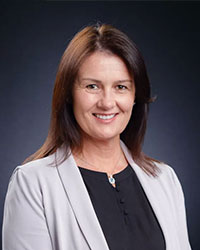 ---
Chief Solutions Officer
Shawn Ruddo brings 22 years of experience to her role as Chief Solutions Officer for Unlimited Technology. Shawn has leveraged her experience in system engineering, networking, and program management to build a best-in-class team that provides engineering design services, product and solution evaluations, system implementation, and end user training.  Her team in the UT Fusion Center are responsible for customer technical support and managed services as part of our UT S.H.I.E.L.D support program. Working closely with the UT business development and operations teams, Ruddo helps ensure that IST's clients get the best possible solution to meet their current needs. As a subject matter expert to many UT clients, she also provides advice and direction on new and complementary technologies. Ruddo has been a member of the IST team since 2009.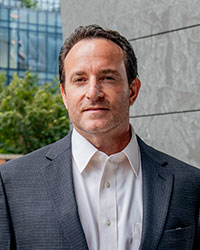 ---
Chief Innovation Officer
With over 27 years of operational experience in the security industry and a strong background in executive management, David Fernandez assumes the Chief Innovation Officer (CINO) role at Unlimited Technology. In this capacity, he oversees the Program Management Office (PMO) to ensure its effective functioning as well as drive transformative initiatives that significantly enhance organizational efficiencies and elevate Unlimited Technology's competitive edge. Through close collaboration with team members at all levels, David exercises oversight to ensure that innovative ideas and cutting-edge products harmoniously align with the company's strategic goals while personally spearheading the successful implementation of next-generation capabilities. With his astute executive leadership, unparalleled operations expertise, and PMO oversight, David is one of many catalysts within the executive team in propelling Unlimited Technology forward and fostering its continued growth and success.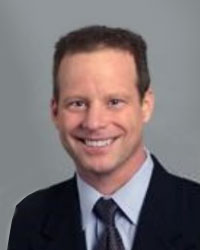 ---
Chief Financial Officer
Dan Tews brings more than 20 years of financial management experience in the construction and security systems integration industry, including past Chief Financial Officer experience in Fortune 500, Fortune 1000 and private equity backed companies, to his role as CFO of Unlimited Technology. Dan provides strategic business planning and investment support and is responsible for organic and inorganic growth, debt financing and subsidiary and departmental financial support. His input on business plans and allocation of resources is key to Unlimited Technology's expansion of service and installation offerings, as well as its acquisitions. Dan is a Certified Public Accountant, MBA, Global Chartered Management Accountant and a Veteran Captain and Company Commander with the U.S. Army with a top-secret security clearance.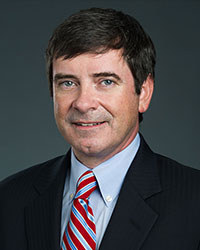 ---
Chief Technology Officer
A 30-year IT veteran who has held leadership positions in a variety of industries including financial services, manufacturing, and consulting, Ted serves as the Chief Technology Officer for Unlimited Technology. Ted is responsible for executive decision-making that determines the technological vision for Unlimited Technology, ensuring the security of technological resources and aligning them with the company's business needs. Ted promotes the adoption and implementation of new digital technologies that advance Unlimited Technology as a leader in the ever-converging security industry. Ted's background in cybersecurity, infrastructure, statistics, software development, and cloud-computing provides great value to the Unlimited Technology team.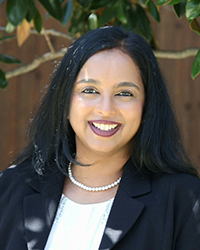 ---
Vice President, People Operations
As an advisor and expert in all aspects of People Operations, Preetha brings over 20 years of experience in Employment and Labor to Unlimited Technology. Preetha draws upon her 20 years of experience in the areas of construction, health care, government, and retail to incorporate best practices for a positive and effective candidate and employee experience, from the retention of top talent throughout the entire employee life cycle. Her focus is on building and empowering high-performance teams, open communication, resolving organizational issues with innovative solutions, promoting an engaged workforce, and aligning business unit goals with the best possible People strategy. Prior to joining Unlimited Technology, Preetha spent 5 years leading a high performing People Operations Team for a Subcontractor in Construction in the DFW area. In addition to being a certified Professional in Human Resources (PHR), she is an admitted attorney to the New York State Bar, and holds a Juris Doctorate degree (J.D.).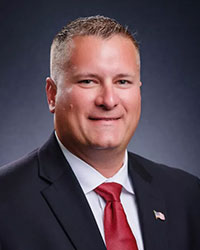 ---
Senior Vice President, Business Development
Heath Mabe leads Unlimited Technology's business development efforts and is responsible for improving our market position, which includes implementing updates in security software and technology, and understanding and anticipating customer trends within the market. With 20+ years of security experience, including positions as a field engineer, program manager and sales manager, he has a deep understanding of security management systems and associated life-cycle support program activities. As a security industry expert, Mabe is a trusted advisor to more than 100 UT clients as well as our internal sales team.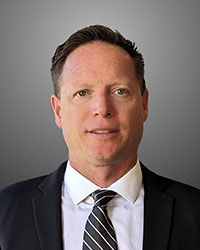 ---
Vice President, Government Accounts
Jim is a seasoned security industry professional with over 25 years of experience.
His career began in the U.S. Marine Corps and law enforcement before transitioning to the electronic security field. Jim's leadership has been instrumental in various roles, from engineering and operations to program management and business development. His strategic vision has consistently driven success and innovation, earning him recognition as a prominent figure in the field and awards valued at $1.5 Billion USD.
In addition to his corporate leadership, Jim is a respected figure in the security community, actively contributing his insights as a member of ASIS International and the Security Industry Association. With unwavering dedication and a proven track record, Jim embodies the qualities of leadership, excellence, and integrity that define Unlimited Technology.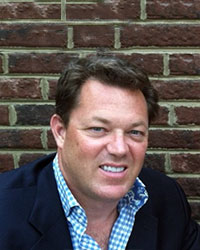 ---
Vice President, Enterprise Accounts
Ron leads Unlimited Technology's Enterprise Accounts team, focusing on our client's long-term security solutions. Ron is a security industry veteran with 30 years of experience.
Ron has managed security programs within commercial real estate and critical infrastructure companies and spent time as a manufacturer representative. Ron has spent most of his career designing security solutions specific to client's needs by understanding their threats to assist in developing long-term plans to minimize or neutralize risks.  Ron stays hyper-focused on emerging technology with a lens towards applying those technologies to provide in-depth solutions for our customers.
Ron served in the United States Army as a Military Police Officer; after being honorably discharged, he earned a BS in political science and criminal justice.