Identify & Resolve Your Complex Security Threats
An enterprise security program review addresses today's most sophisticated attacks.
---
Unlimited Technology has partnered with DirectDefense, Exero, and IronNet to bring you a four-solution, multi-phased approach to a stronger security program.
This offering includes a comprehensive Enterprise Security Assessment based on the National Industry Standards and Technology (NIST) cybersecurity controls and specifically designed to address and reduce current and immediate threats to your organization's security.
Access the current state of your organization's security
Develop a risk-based plan
Implement the plan with highly-specific guidance
Utilize DirectDefense for a full third-party review

Access to both world class cyber security support teams and tool sets that are a must have in today's rapidly changing cyber security world.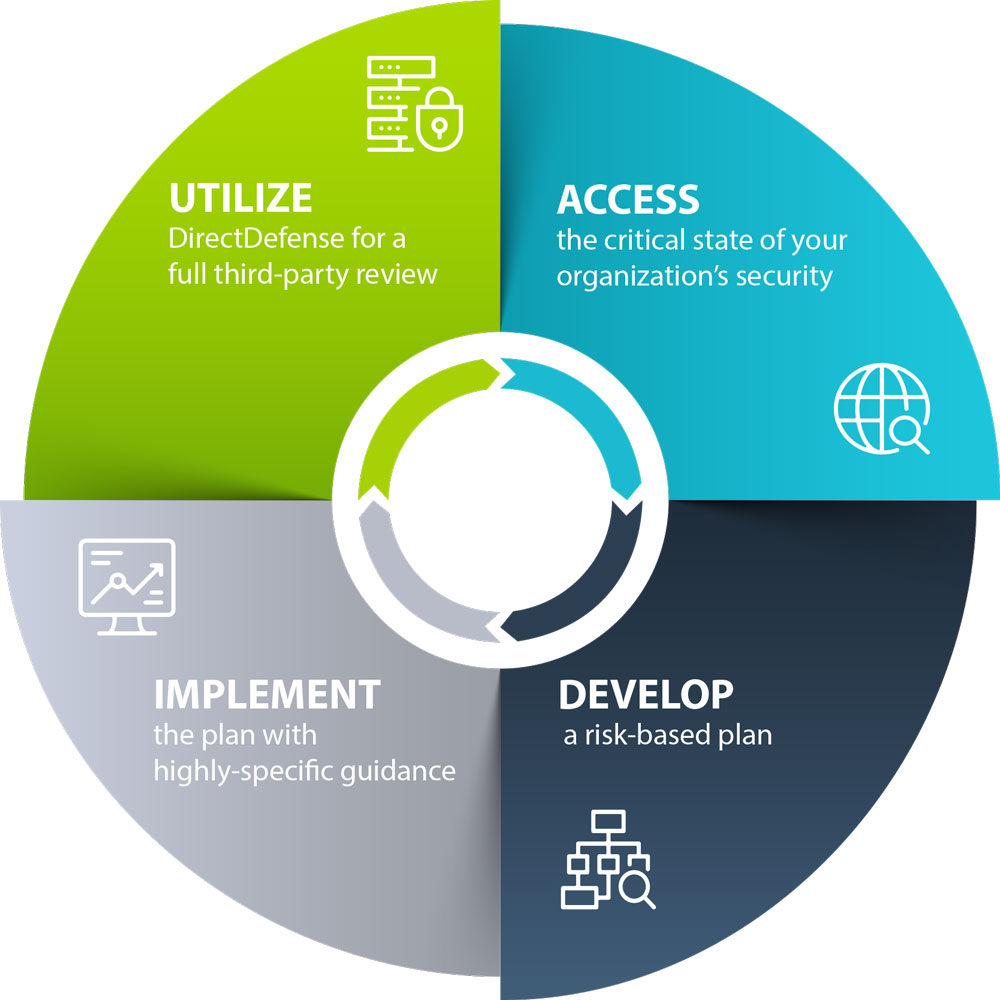 Download our service brief to learn more about this unique offering from the four security experts you'll want in your corner.
---